Types of Diving You Need to Know About
Diving is a wonderful holiday activity. It is very popular with tourists coming to Thailand and is available to guests of charter yachts in Phuket.
There are many varieties of recreational diving. Depending on the equipment used, freediving and scuba diving can be distinguished. Freediving does not imply the use of breathing apparatus and relies on breath-holding until resurfacing. However one can use a mask, flippers and a wetsuit. Diving time depends on your ability to hold breath.
Scuba diving involves the use of a breathing apparatus during a dive. This type of diving differs from the previous one by the possibility of a longer stay under water at a greater depth. This leads to the popularity of scuba diving among tourists, allowing them to admire underwater beauties without restriction.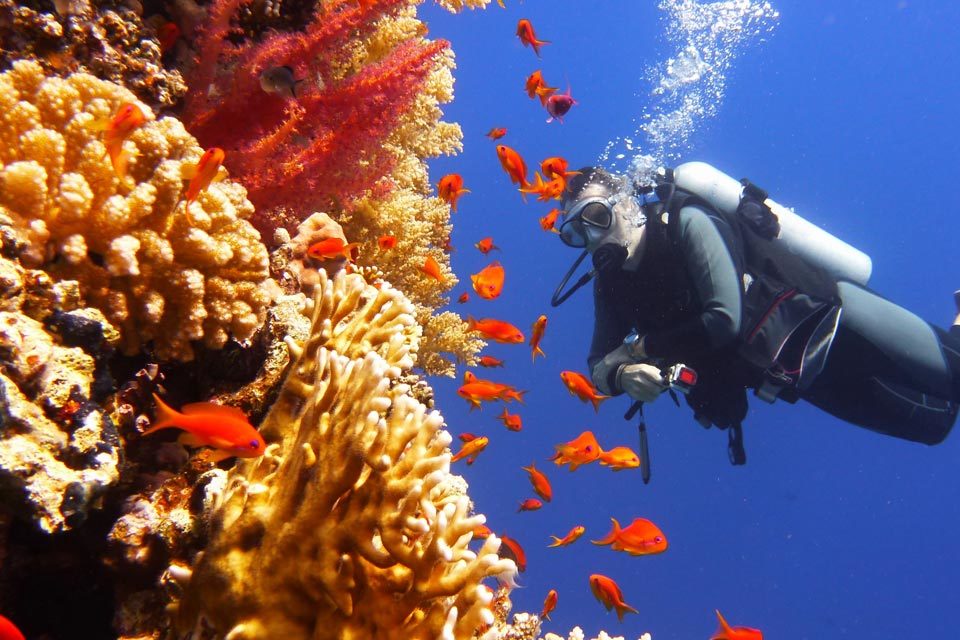 If you don't have any diving experience at all, then an intro dive is a good option to start. This is a familiarization (trial) scuba dive. Preliminary preparation or even swimming skill is not required. The safety of the intro diver is provided by an experienced instructor. He stays with you during the whole dive. Before diving, instructing is mandatory: getting to know the equipment, diving rules, symbols, especially breathing and movement under water. The first dive takes place at a shallow depth (usually 3-7 meters).
Snorkeling is another type of diving that does not require special physical training and is great for children and adults of different ages. Often it is considered as a kind of free diving since it does not use oxygen tanks. The difference is that one doesn't have to hold your breathe under water as you can breath through the tube, using a mask and fins.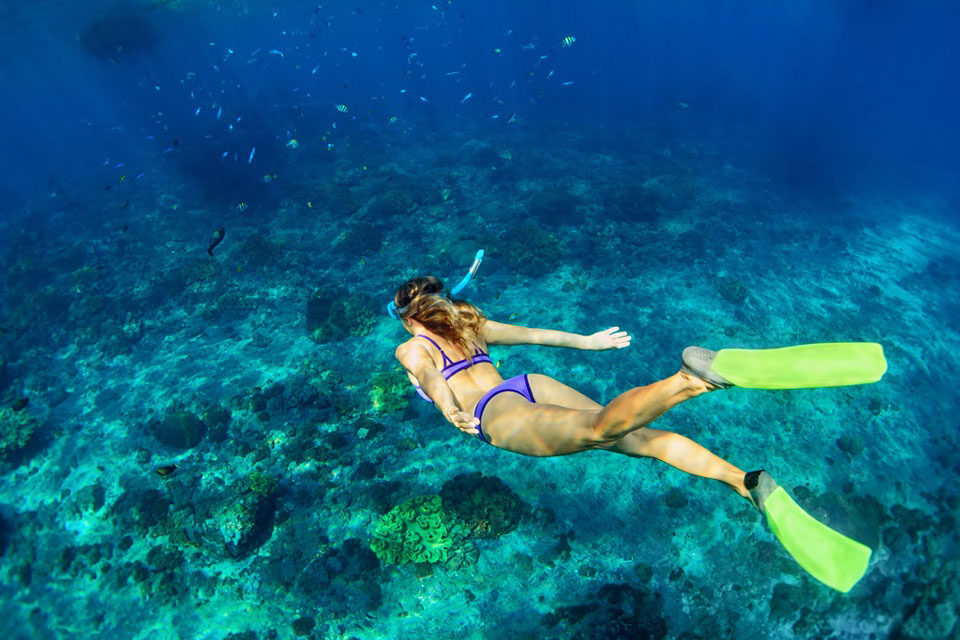 Diving safari is becoming one of the most popular types of diving. Diving takes place from the board of a specially equipped vessel far from the coast. The dive guide will be the one conducting a tour for divers. The program of such a holiday is more eventful than dives along the coastline. The number of dives per day can be up to four. All involved always get lots of great impressions.
Extreme diving
Cave diving is a type of diving that guarantees powerful emotions. It is worth remembering that this type of diving is quite dangerous and, being the most difficult, requires serious training, considerable experience and special equipment. In Thailand, most of the underwater caves are located in the province of Krabi. The deepest cave here is Tham Sra Kaeo.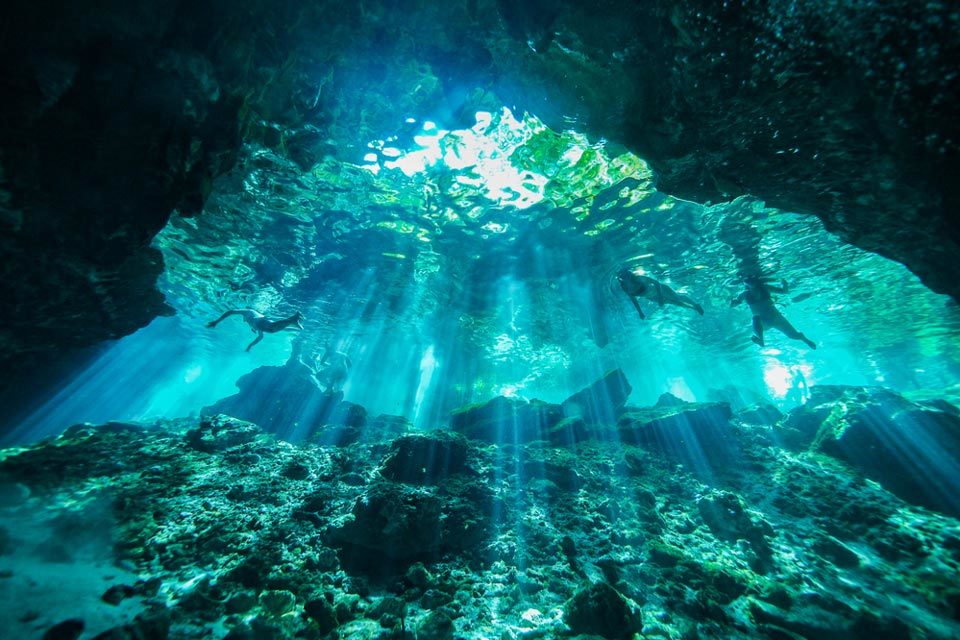 Night diving is another type of extreme diving. Underwater it gets dark an hour before sunset as the sun, due to its low position, cannot illuminate the depth. Many tourists consider this type of diving to be the most interesting, as the underwater world gets transformed. Sea creatures that you cannot see in the daytime show up at this time. And the daytime inhabitants normally hide or get inactive allowing divers to approach closely. To see the underwater world in all its beauty divers use underwater lights. Daytime dives, on the contrary, do not allow seeing such saturated colours due to the absorption of daylight by the thickness of the water. The best location for night dives in Thailand is Chumphon Reserve, whose underwater inhabitants get active in the dark.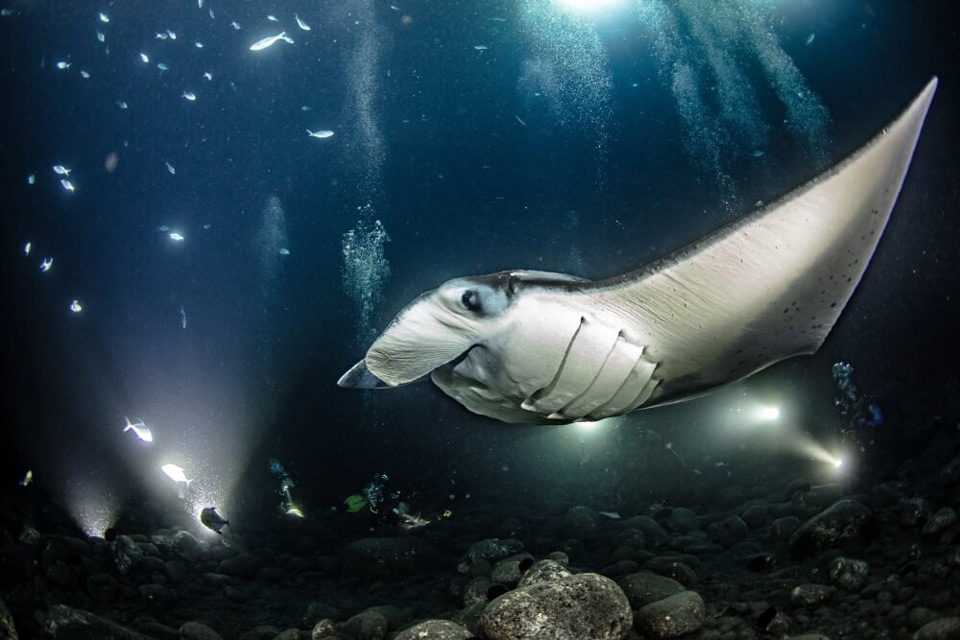 Wreck diving is another exciting activity to explore sunken ships or aircrafts. There are three options for diving: without penetration, with limited penetration, with full penetration. As in the case of cave diving, excellent preparation is required, both basic and special. In the Gulf of Thailand, at a depth of 26 meters, you can visit Nardip Cruiser, and in the Andaman Sea you can see the sunken Japanese ferry King Cruiser.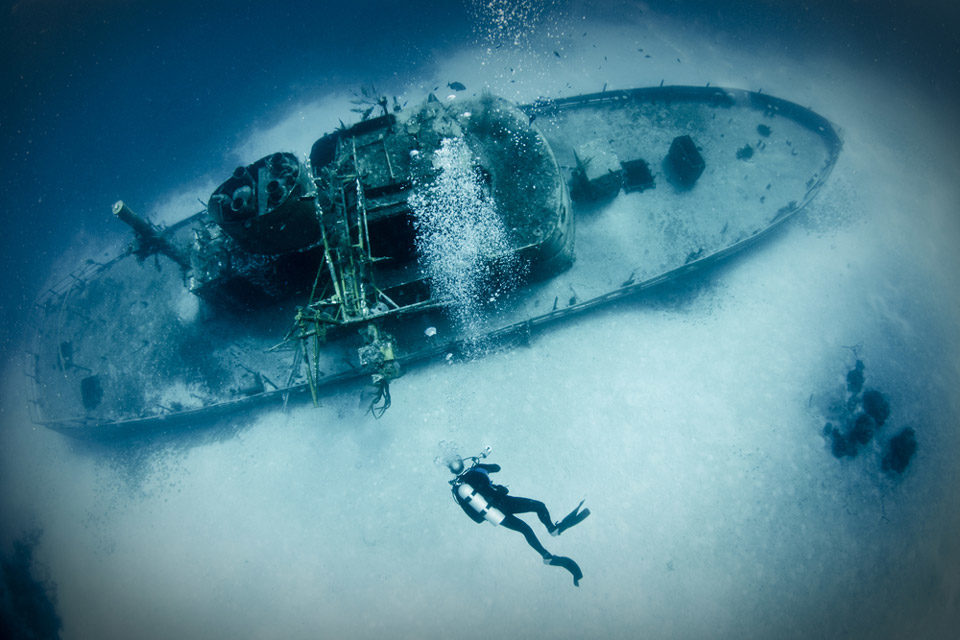 Wall diving involves moving deep down along sheer natural "walls", normally underwater rocks or coral reefs. On the island of Koh Dok Mai there is a rock going deep down as long as 40 meters. Coloured corals covering the limestone wall of the reef attract the attention of underwater adventurers leaving the most vivid memories.