What to do in Phuket? There are innumerable things to experience and places to enjoy in and around this tropical paradise in Southeast Asia.

However, you can seal your most memorable adventures if you go for a private boat rental.
Phuket, Thailand is one of the world-renowned locations. This is a paradise loaded with breathtaking beaches and surrounding islands, with marine treasures all around it. Thus, the options for water activities and things to do on this sunny island are numerous. Your adventure only gets even more memorable with a private boat cruise.
Privacy is the first and top reason why boat rental is becoming a more popular vacation option. Having a beach or a whole island to yourself is what makes a private cruise such a brilliant idea. You can rent a boat of your choice and get a load of new experiences while onboard.
Check out the below activities that you can explore in Phuket, Thailand. Remember that these are rare opportunities that only the daring and adventurous will take. Enjoy your island getaway to the fullest and rent a private boat for a week rather than just a day.
Southern Thailand takes pride in the Similan Islands, one of the top diving destinations in the world.
Divers fall in love with the exquisite underwater areas at Surin and Phi Phi Islands. Some of the popular spots also include Rok and Haa Islands where overflowing marine life lives. It is the natural habitat of mesmerizing sea creatures, rock gorges, and coral reefs. Of course, you can explore these locations and enjoy diving hassle-free if you rent a private boat.
Even professional divers require local guides to advise on the best spots as well as for safety purposes and insurance coverage. Some charter yachts come equipped with dive compressors and tanks. Otherwise, a full range of diving gear is available for rent.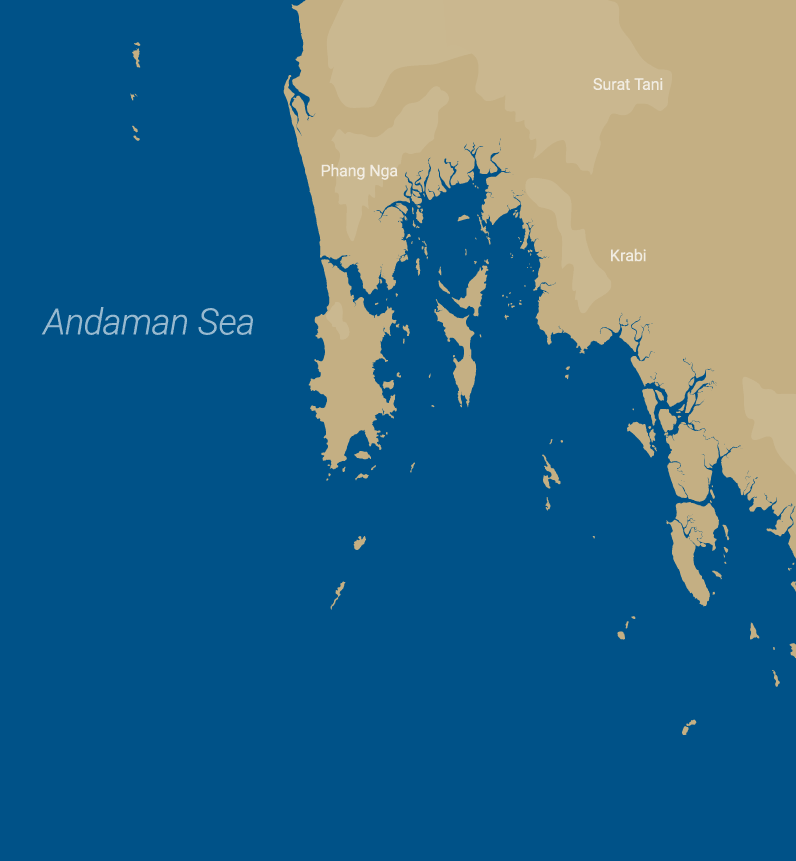 Do you love exploring the underwater world in a light way with no heavy equipment? Then snorkeling your type of activity. Grab a mask and dive into pristine waters of the Andaman Sea with an average temperature of +27-28° and rich marine life.
The best snorkeling destinations around Phuket lie south of the island, down to Koh Phi Phi and Koh Racha; or up north to the Similan Islands. The water quality around there is excellent, offering great visibility. You can find beautiful corals, a big variety of fish (including everyone's favourite, the clownfish aka Nemo), turtles and more.
Snorkeling remains the most requested activity among our charter guests. Why? Because it does not require any special physical training or bulky equipment and is great for all ages. Renting a private yacht allows you to snorkel where ever you like and as much as you like. All charter boats offer masks and fins in various sizes.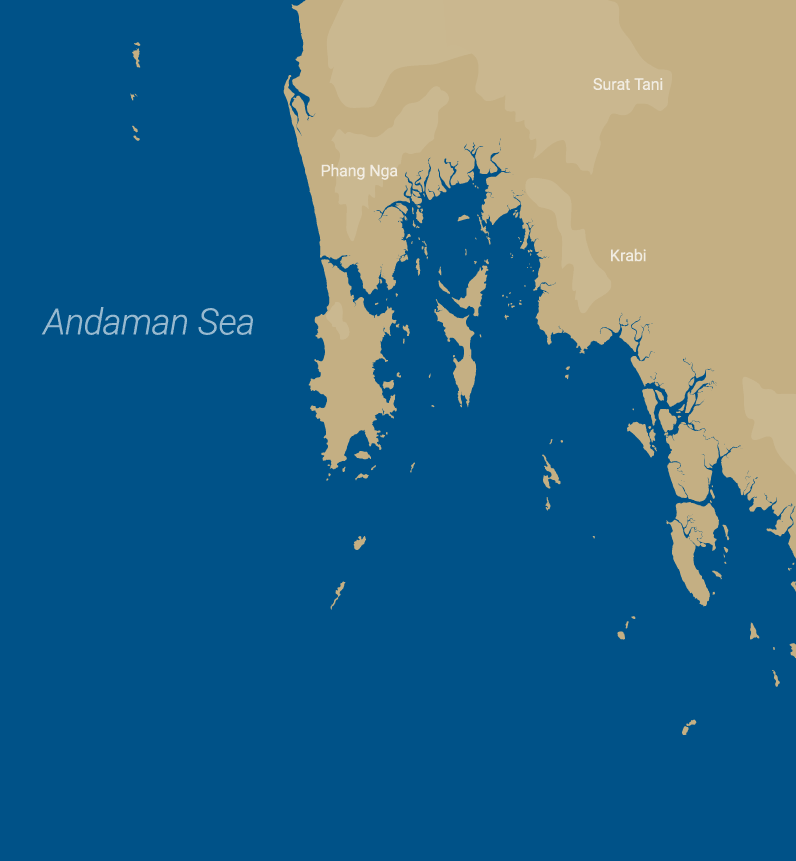 Paddling along the calm sea waters is a very relaxing and eco-friendly activity. Moving along in a quiet little kayak you have more chances to see monkeys, eagles, monitor lizards, crabs, etc.
The dramatic limestone rocks, sea caves, and mangroves of Phang Nga Bay and Krabi are ideal to be explored by canoe. Many yachts and boats for charter in Phuket carry a canoe on board so you don't have to worry about renting it.
Canoeing is easy even for those with no previous experience. Just get in and start paddling at your own pace.
In the most popular kayaking spots tours can be organized right there, with a local guide who knows the area like the palm of his hand. All you have to do is to soak up the amazing views and have your camera ready for the memorable shots.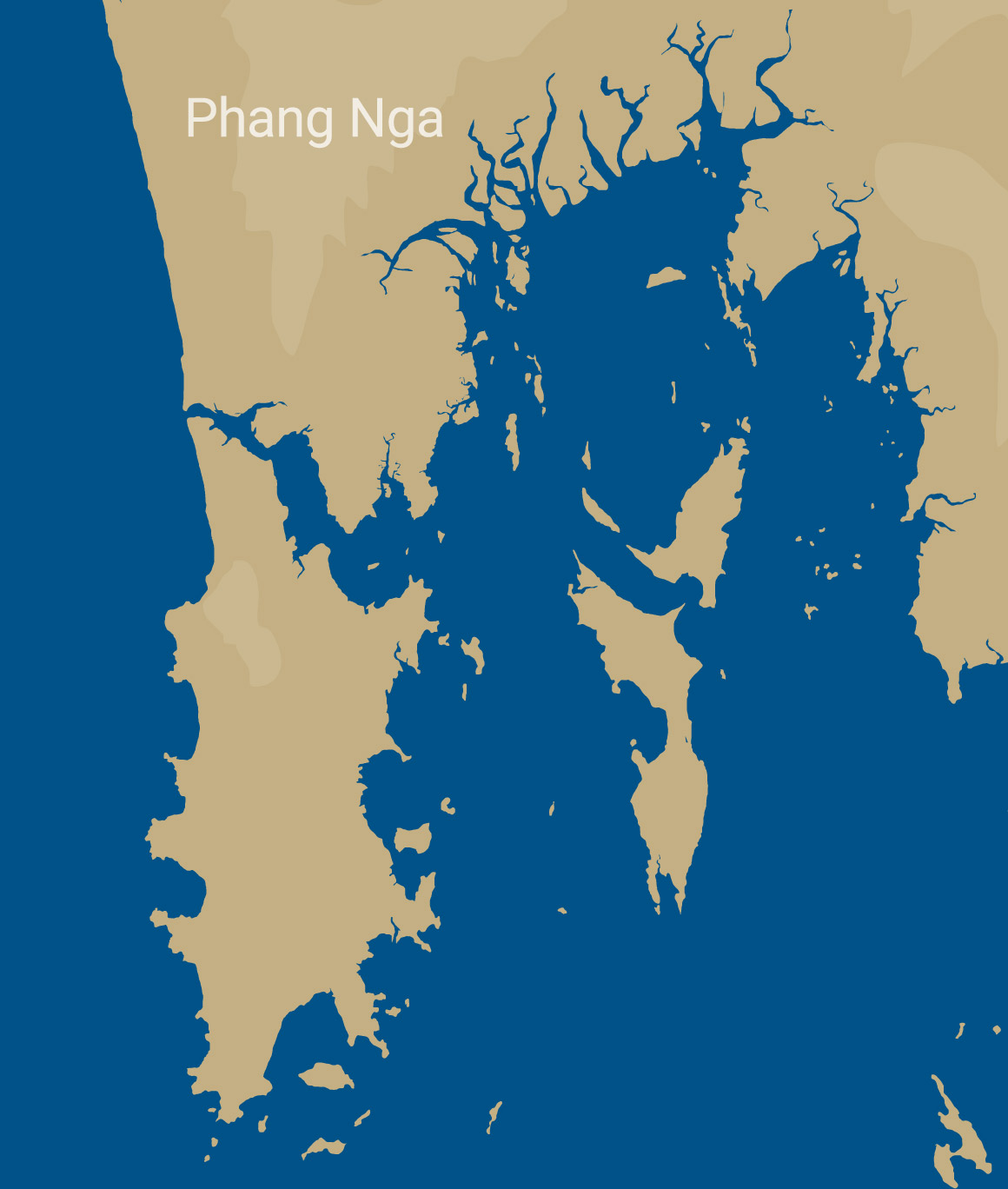 Stand up paddleboarding has been gaining popularity as one of the most exciting water activities for a wide range of ages.
It is an excellent way to stay fit while enjoying the beauty of nature around you. Even more so when you rent a yacht and head to the limestone karsts of Phang Nga Bay or pristine azure waters of Phi Phi Islands.
Learning to balance on the board while paddling is easy, even if you never did it before. See the beautiful underwater gems of Phuket, colourful fish and corals while giving your body a fantastic workout.
Stand up paddleboards are available on several yachts for charter in Phuket. You can do this activity where ever you go by private boat. Any destination around Phuket is worth exploring!
Do you love fishing and just cannot resist indulging into your hobby even on holiday? The good news is that Phuket boasts amazing fishing spots.
Renting a private boat is a much better option if you have a fishing day trip in mind. You have your privacy and serene environment as you go about your day, doing what you love most.
Local skipper would be your best advisor on the exact spots to head to. There is a good choice of them around the islands of Racha.
Many charter yachts carry fishing rods on board. However, if you are into big game fishing with more serious equipment involved, please specify that in your request.
The most frequently caught fish species in Phuket waters are tuna and king mackerel. What is a better way to enjoy fresh sashimi than to catch that fish yourself and have it served immediately?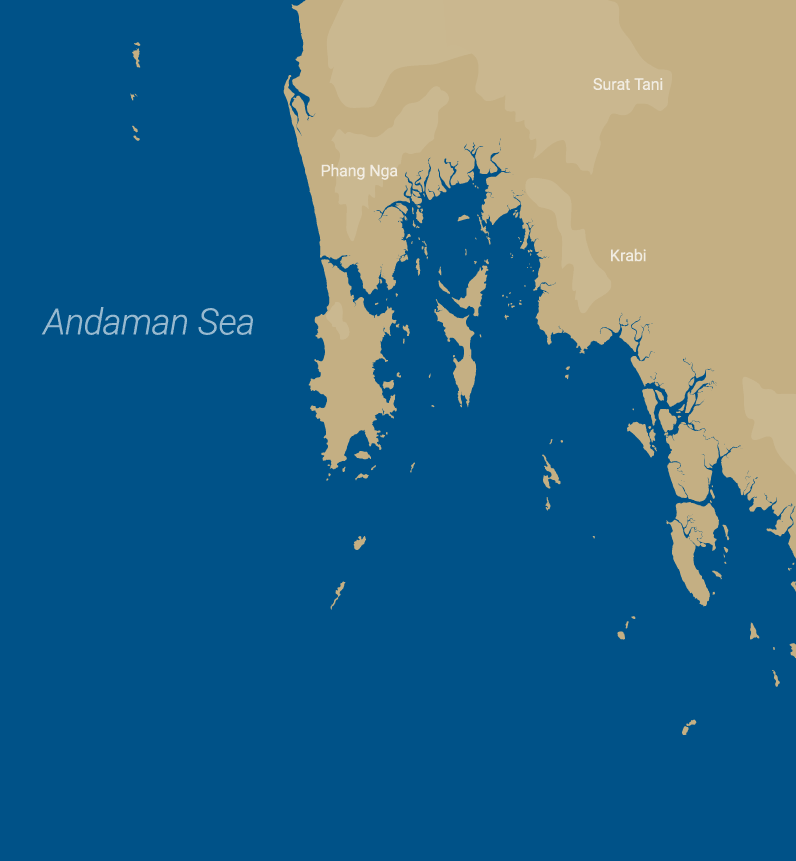 Are you a passionate cyclist? Then why not rent a boat or yacht and go to some of the best cycling areas around Phuket in style and comfort?
That way you can not only explore the islands' coastline and beaches but also get the insider look into the everyday life of locals. Imagine cycling along the various terrain, through rice paddies, fishing villages, and jungles. The views that open up on your journey are unique, as are the welcoming smiles of the island residents.
Sea caves are a natural wonder bringing life to the statement, "there are worlds yet to be discovered."
Phang Nga Bay is a must-visit destination if you are looking for a cave tour. See quirky stalagmites and stalactites in "dry" caves that you can explore by foot. Others will need a kayak to paddle inside their "hongs" (Thai for "room). These spectacular caves open up to the sky and are filled with jungle rich flora and fauna.
Visiting sea caves has to be rightly scheduled due to the water level changing throughout the day. Private yacht trip is the best way to visit these magical places. Your itinerary is planned so that you could see all the most wonderful sights in the right time.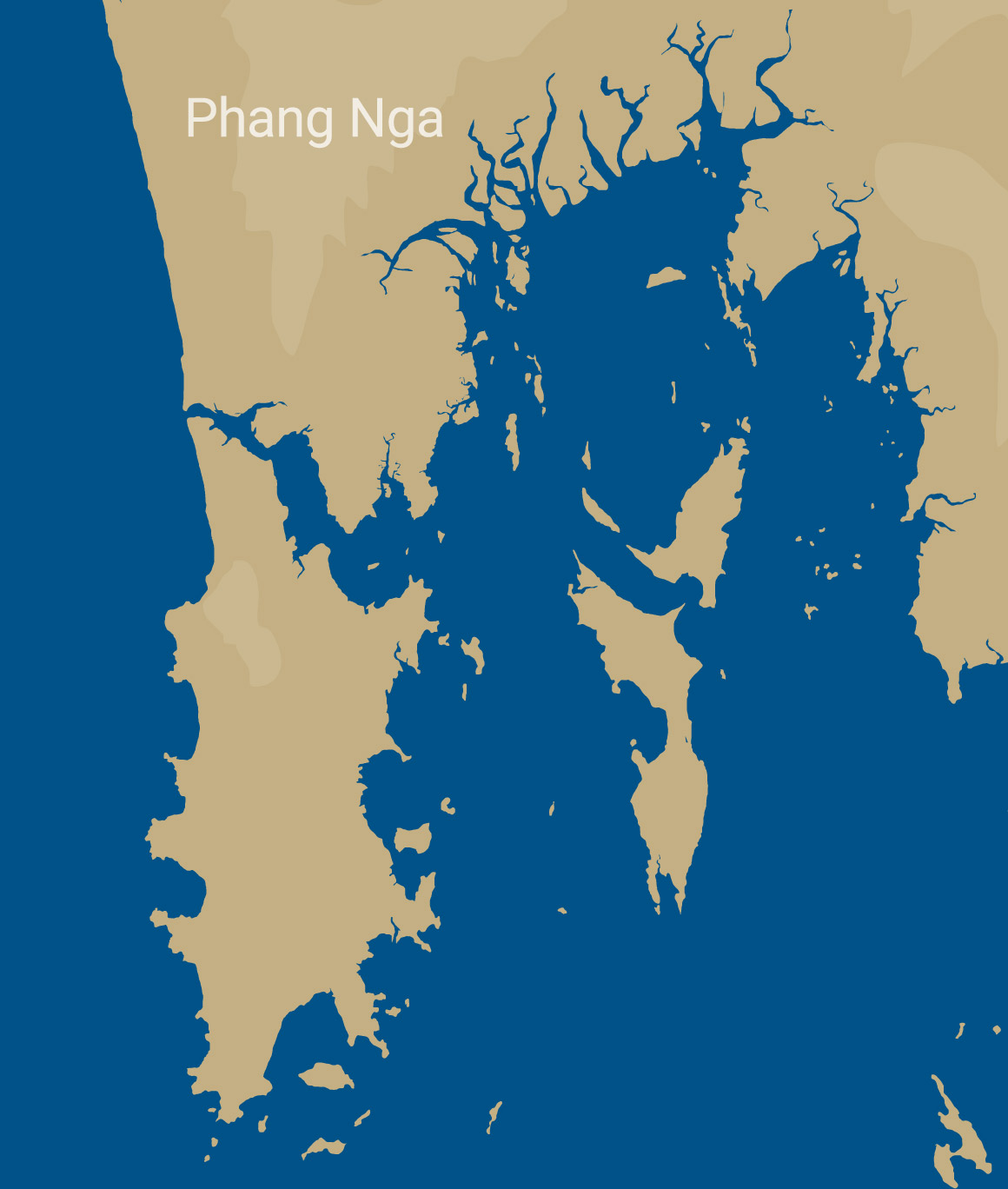 One of the best Phuket things to do is to ride your jet ski and enjoy the beautiful scenery around you.
Adrenaline buffs will surely love going to their preferred destination where they can zip their way through the azure waters.
The difference between renting a jet ski and renting a private yacht with a jet ski on board is quite big. With yacht rental, you can easily go to the ideal destination where a private jet ski session can be arranged specially for you.
Water sports are a great match for your private yacht charter. And a sea scooter is one of the popular ones.
You may have heard about this high-end water toy or seen it in movies such as James Bond. What is an Underwater Scooter? All in all, it's a small vehicle that helps move you forward in the water. Hold onto the handles and allow yourself to be pulled through the water at speeds of up to 9 mph.
With such cutting-edge technology, you are sure to enjoy every moment of underwater adventure. Sea scooters vary in shapes and speeds to suit all ages. They have remarkable quality for entertainment, standard, and safety in every detail. Thus, make sure you include this in your private yacht or boat rental for the ultimate getaway.