Phuket Yacht Charter Destinations
Discover our collection of the best yacht charter destinations around Phuket and along the west coast of Thailand and Malaysia.
Enjoy cruising the Andaman Sea all year round thanks to the warm tropical weather and pleasant sea temperature.
Explore the sky-high limestone rocks and secret caves of Phang Nga Bay and Krabi area. Or head south to Phi Phi or Racha Islands for snorkelling and diving. Any of these stunning Phuket yacht charter destinations can be visited in just a day!
Get the most out of your holiday by chartering a private yacht for a number of days and cruising further south of Phuket, to more remote areas like Langkawi Island in Malaysia, or to the Similan and Surin Islands to the north, on the way to Myanmar. Both routes offer great diving and plenty of small paradise islands to explore. Very often you'll find your boat is the only one anchored there.
Do you wish to board the yacht somewhere different from Phuket? Our charter yachts can be relocated to any of the nearby areas. And some of them cover Myanmar, Indonesia, and the Philippines.
Send us a quick line to get the best advice on any of Southeast Asia and Phuket yacht charter destinations and yachts available there.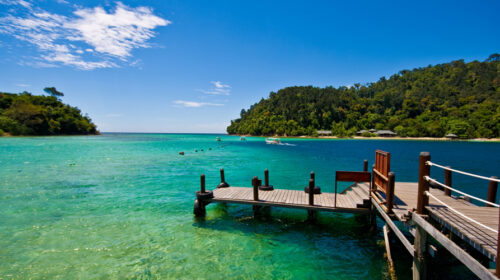 Langkawi archipelago with its 99 islands is a natural tropical paradise which many consider being unmatched elsewhere in South East Asia.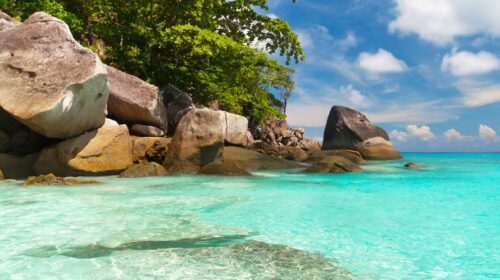 Located around 140 km from Phuket, the Similan Islands are recognised as one of the most breathtaking destinations in the world.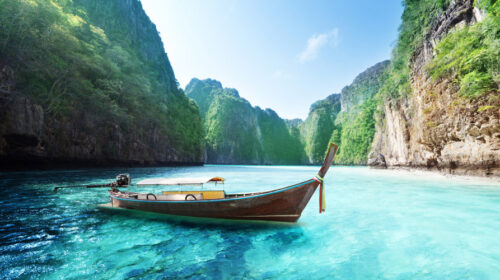 Cruising by boat from Phuket to Phi Phi you will be impressed by seeing the two limestone islands rise from the sea like a fortress.