Lanta Island
The island of Koh Lanta is all about relaxation away from the noisy crowds and wild parties. Although the majority of its 9 beaches are home to resorts and bungalows, they still don't feel busy due to the vast areas. Even at its fullest Lanta is peacefully quiet and welcoming to chill out in a beach bar watching one of its numerous signature sunsets.
Lanta Island Private Yacht Charter
Another Lanta's signature is diving. The world-famous Hin Daeng, Hin Muang and Koh Haa sites are around 30 minutes away by motorboat. The first two are huge underwater rocks with colourful corals. They offer the world's highest incidences of whale shark sightings. Koh Haa boasts more than a dozen dive sites, caverns and chambers where you'll see turtles, octopus and pointy-nosed barracuda.
Looking for a turquoise coloured water and great snorkeling or diving on your Lanta Island private yacht charter you may wish to cruise another hour south from Lanta to visit the islands of Koh Rok. The two islands are fringed with a substantial coral reef, home to an exceptional variety of fishes.
Opposite to a relatively touristy west coast, Lanta's east coast is all local and historical. This is where the district capital, Lanta Old Town is based.
With a handful of 'official ' buildings like a post office, a hospital, Buddhist and Chinese temples, this relaxing village boasts many good seafood restaurants, amazing stilted guesthouses with a sea view, and interesting shopping like handmade hammocks and an original batik and art gallery.
Take a taxi to explore the Old Town and check other attractions like Lanta View Point and Khao Mai Kaew Caves. The latter offer a wonder of rocks and caverns, and house spectacular stalactites and stalagmites. Some of the caves are just huge, and one of them contains a pool.
Mangrove forests on Lanta's north-east coast are where all sorts of rare species of birds, monkeys, crabs and other animals can be spotted. So why not to take a canoe trip to this area when on your Lanta Island private yacht charter? Enjoy the opportunity for a silent paddle through the backwaters, observing much more than is possible from a noisy boat.
If you wish to have a break from your private yacht then there is a good variety of beautiful beachfront resorts on Lanta.
The best options for a 5-star stay would be Pimalai Resort, the first 5-star hotel of the island, set on white-sand Ba Kantiang Beach near Lanta Marine National Park. There are also Layana Resort & Spa on Phrae Ae Beach and Twin Lotus Resort & Spa on Klong Dao Beach.
Contact Boat in the Bay to experience the Lanta Island private yacht charter.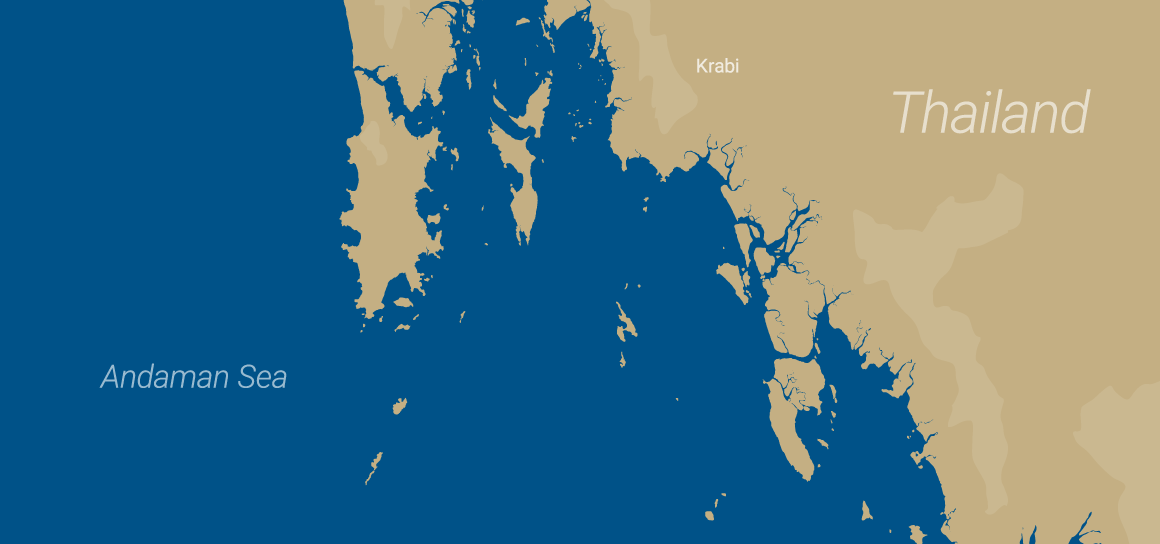 Other Destinations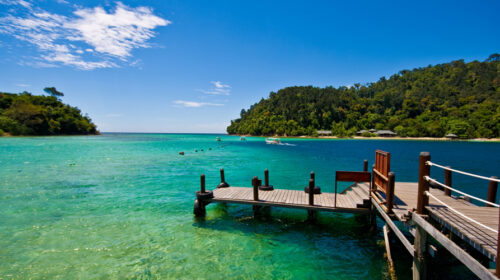 Langkawi archipelago with its 99 islands is a natural tropical paradise which many consider being unmatched elsewhere in South East Asia.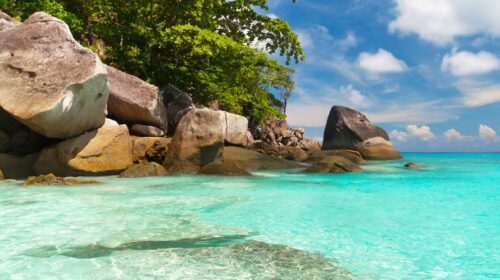 Located around 140 km from Phuket, the Similan Islands are recognised as one of the most breathtaking destinations in the world.