Phi Phi Islands
The Phi Phi Islands are probably the best known and most visited small island group in Thailand. Cruising by boat from Phuket to Phi Phi you will be impressed by seeing the two limestone islands rise from the sea like a fortress.
Phi Phi Islands private yacht charter
Phi Phi Don, the biggest and the only inhabited island in the group, will be the first stop on your Phi Phi Islands private yacht charter. It is practically two islands joined together by a narrow isthmus, flanked on either side by Ton Sai Bay and Lo Dalam Bay. The majority of tourist boats dock at Ton Sai Bay – the activity hot spot jammed with restaurants, bars, hotels or guesthouses. The west side of the bay offers a secure anchorage all year round.
Phi Phi Don boasts a number of beautiful bays and beaches. Take your time and explore all of them when on a Phi Phi Islands private yacht charter. Less visited and tranquil Loh Lana Bay and Loh Moo Dee Bay; tiny and picturesque Nui Bay and Wang Long Bay; white sand Long Beach and famous Monkey Beach.
There is only one 5-star resort on Phi Phi Islands. It is Zeavola on Phi Phi Don. You can stop here for a delicious lunch on the beach, or for the night if you feel like you need a break from a sea voyage.
Koh Phi Phi Leh is a smaller but more scenic island than Phi Phi Don. It is uninhabited. This is where the spectacular Maya Bay can be seen. The bay got famous after being the shooting location for "The Beach" film with Leo DiCaprio. Surrounded by soaring limestone cliffs, it harbours 3 beautiful sandy beaches.
From a yachting point of view, however, it is only worth visiting in the late afternoon or early morning, when there are no tourists boats. Moorings are available in the bay in the high season from November to May. However, they can be quite hard to get due to the popularity of the place.
On the east coast of Koh Phi Phi Leh is Hong Pileh, a stunning jade green lagoon surrounded by sheer cliffs and caves which you will pass on your Phi Phi Islands private yacht charter.
One of these caves is the well-known Viking Cave with ancient rock paintings. These paintings were believed to represent Viking boats.
Contact Boat in the Bay to experience the Phi Phi Islands private yacht charter.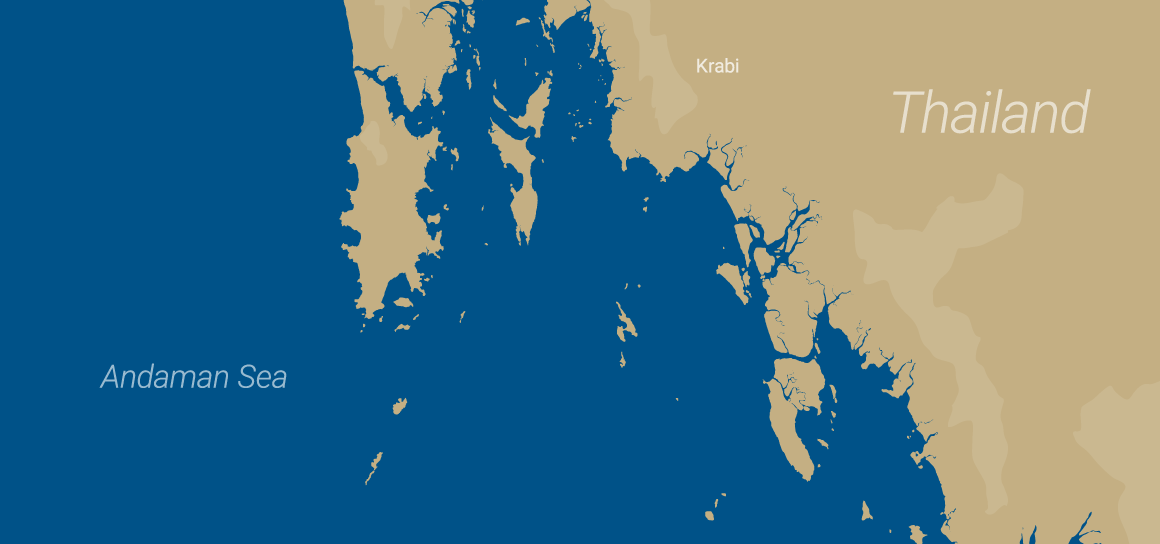 Other Destinations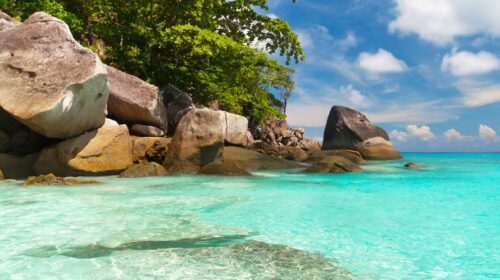 Located around 140 km from Phuket, the Similan Islands are recognised as one of the most breathtaking destinations in the world.