High and Low Season Yacht Trips in Phuket
When planning your vacation, it is important not only to understand where you are travelling but also when you are planning to do it. And Thailand is no exception. 
Many tourists are guided by the concepts of high and low season.
Coming from the professional jargon of tour operators, a high season means a peak in demand for trips to a country or a region. As a rule, the high season is determined by the following factors: the most favorable climate (weather) conditions for holidays or periods of mass tourism.
The hottest time of the high season when the demand for travelling reaches its maximum, is called the peak season.
Low season, on the contrary, means a drop in demand, a relative quietness in places of popular recreation. The maximum drop in demand due to weather or other conditions is called the dead season.
In Thailand, the high season is traditionally attributed to the period from November 1 to April 30, and to the low season from May 1 to October 31.
High season in Thailand will delight you with a calm sea of a stunning blue colour, lush greenery and sunny weather.
Low season is generally a rainy season. However, this division is somewhat arbitrary. The beach season here continues all year round – do not forget that Thailand is a tropical country, and the sea water temperature here is always comfortable – on average +28°C.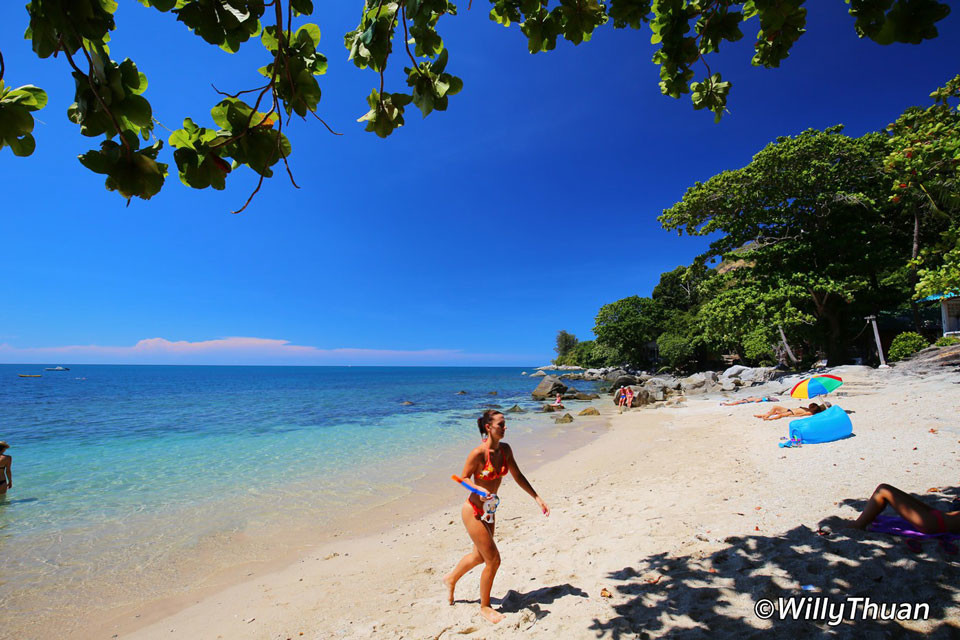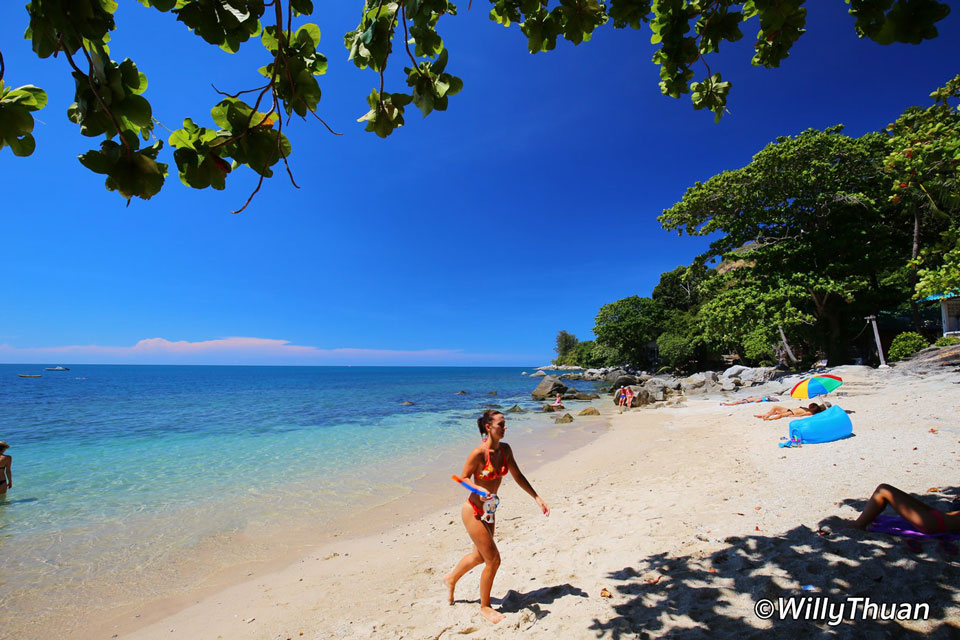 The rainy season here does not scare experienced travelers, as showers in the coastal parts of Thailand normally don't last long.
There are places that are geographically protected from monsoon winds, which makes them attractive for recreation all year round. One of those places is Phang Nga Bay. And the best way to explore the scenic bay is by renting a private yacht from Phuket or Krabi.
On a yacht, your vacation is as comfortable, but also free and dynamic as it can be. You can get to the most hidden spots with no influx of tourists, as well as plan stops during your yacht trip and stay overnight ashore if you wish.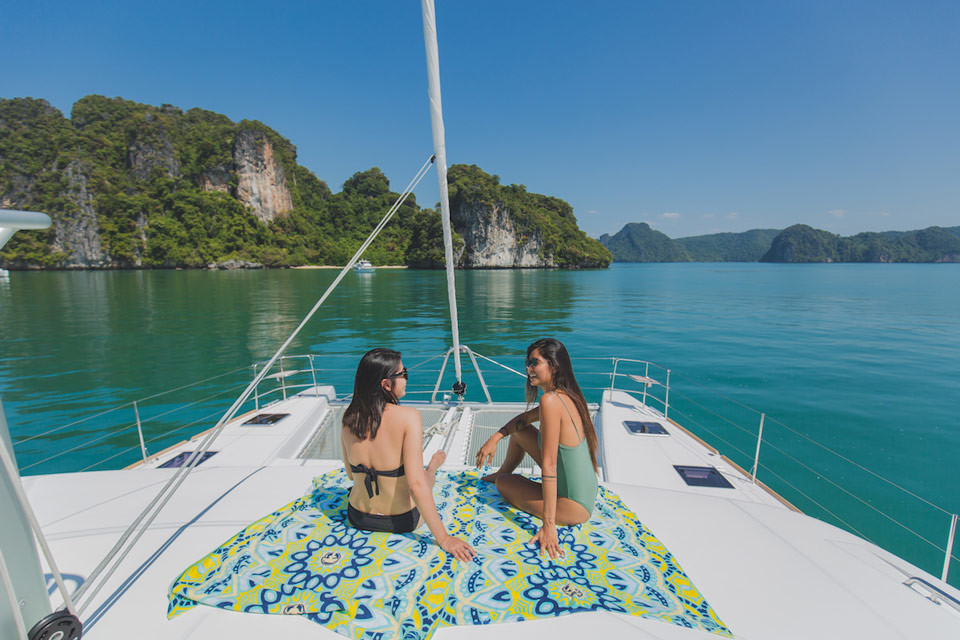 In the same way you can visit other islands, most of which are open to tourists all year round, regardless of the season.
For example, the islands of Phi Phi, with stunning limestone cliffs, picturesque bays, and beautiful beaches. Renting a boat in Phuket will let you enjoy the tropical beauty of the islands without too much fuss.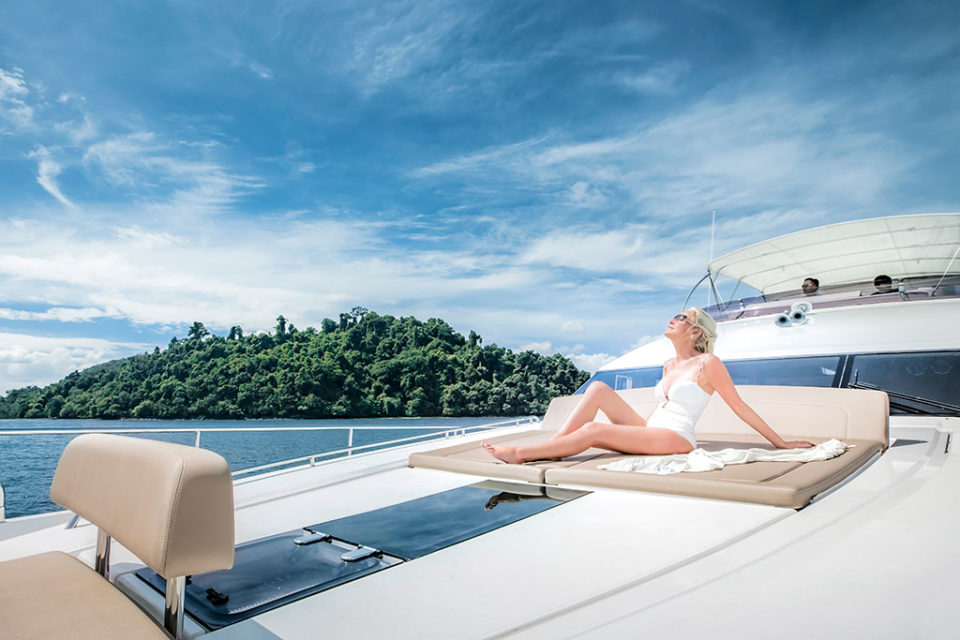 Any of the seasons has its own advantages and disadvantages.
The advantages of the high season in Thailand include favorable weather conditions and a calm sea. For the convenience of tourists, in the high season there is a floating pier set up at Racha Yai Island, and mooring buoys are available in Maya Bay at Phi Phi, which is important when you are going on a yacht trip.
At the same time, numerous hotels and restaurants see the guest numbers grow, which, in turn, leads to a price increase at this time of year.
Please note that yacht rental rates in high and low season may vary too. If you plan to save on a yacht rental you are better to check the rates in the low season. And if good weather and calm sea are more important for you, then you should plan a yacht trip in Phuket in advance during the high season.
However, regardless of the season, at sea you can always enjoy complete freedom of movement, as well as cozy atmosphere and hospitality of the crew on board.